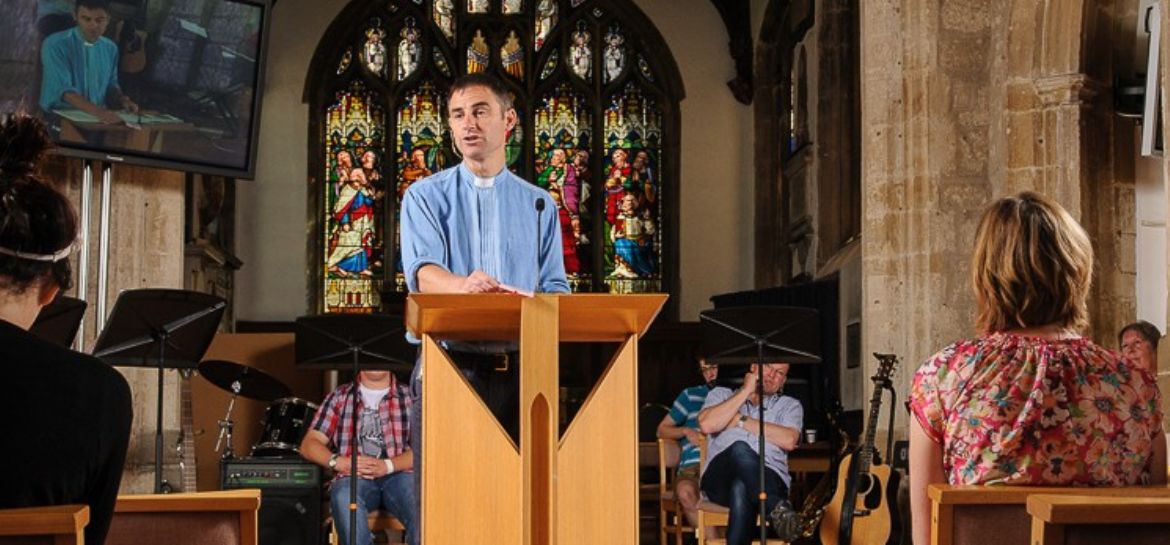 A Message from the Reverend
Dear Friends,
I have been involved with St George's school for over twenty years as a governor and regular visitor. I have now been in Stamford long enough to have married a few old St George's School pupils whom I knew when they were at school!
It is a joy for the St George's Church staff team to visit the school to take regular acts of worship on a Wednesday morning and to assist with clubs and activities. We love welcoming the whole school community to St George's Church for special occasions, such as the Christmas and Easter end of term services.
The St George's Church family show their commitment to the children with the gift of 'Beginner's Bibles' to the reception class each year, as well as leaver's Bibles for Year 6 as they move on to secondary education. The church council (PCC) recommend a number of appropriately skilled church members to serve on the governing body.
As a Church of England school the Christian ethos is reflected in a warm and caring learning environment so that every child is encouraged to reach their full potential. You only have to visit the school to see that this is the case. If your child is already at St George's School, or if you are considering it as option for the future, I think St George's School is a very good choice for your child. As a church, we are there for the school, we are also there for everyone in the local community, so please be assured of our prayers and do be in touch if you think we could help in any way.
Every Blessing,
Reverend Canon Martyn Taylor