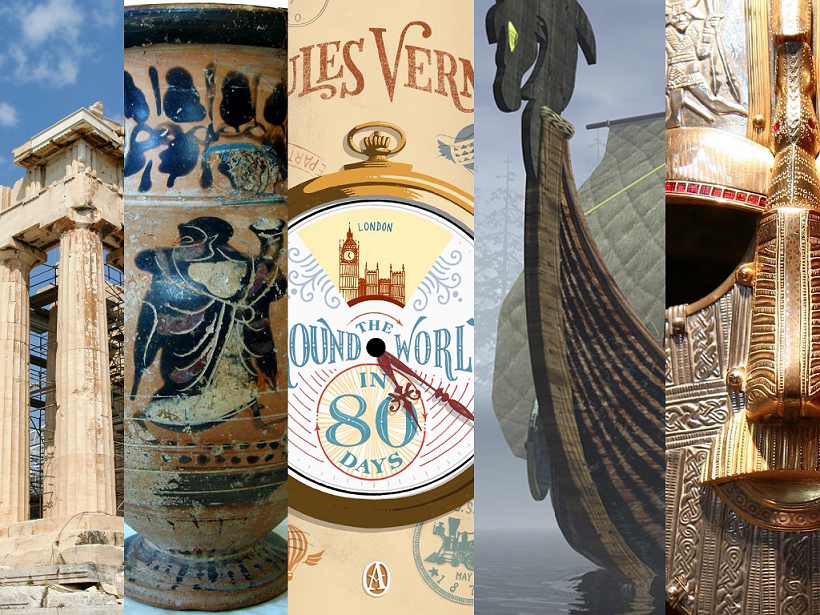 Year 5
During the year, our themes will include exploring the world of the Ancient Greeks, travelling on a long journey Around the World for 80 Days and discovering the history of the Anglo-Saxons and Vikings.
Year 5 is an extremely enjoyable year. We are beginning to take on more responsibility across the school which includes children volunteering to be Lunchtime Monitors, Librarians, Youth Ambassadors and Playground Leaders. We also elect 2 children to represent our class on the School Council and 2 children for the Collective Worship Council. These children play a huge role on both councils and are beginning to lead our Collective Worship. We enjoy being given the chance to plan and share the Year 5/6 Christmas and End of Year show with the rest of the school and our parents. Mr Taylor comes in during the Spring Term to help us to learn about the story of Easter, which we then prepare and perform in St. George's Church.
We relish the opportunities to go on brilliant trips including a day visit to the National Space Centre and a week long visit to Ilam, Derbyshire for our residential trip.
And of course, we are looking forward to rising to the challenge of being Year 6s next year!