Platinum Jubilee Portraits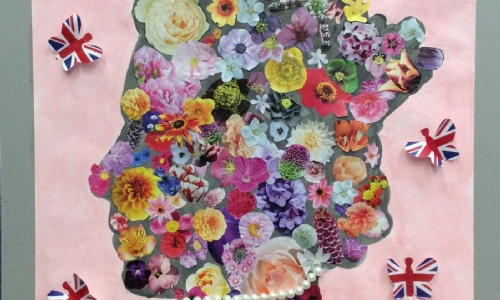 Every class has designed their own portrait of Queen Elizabeth II to celebrate the Platinum Jubilee. These wonderful portraits will be displayed at St Guthlac's Church.
Nursery
Nursery used marbling ink to create their Queen picture. Special inks were dripped onto the surface of water, and gently swirled by the children. When the paper was placed onto the surface, the marbled oils transferred onto it.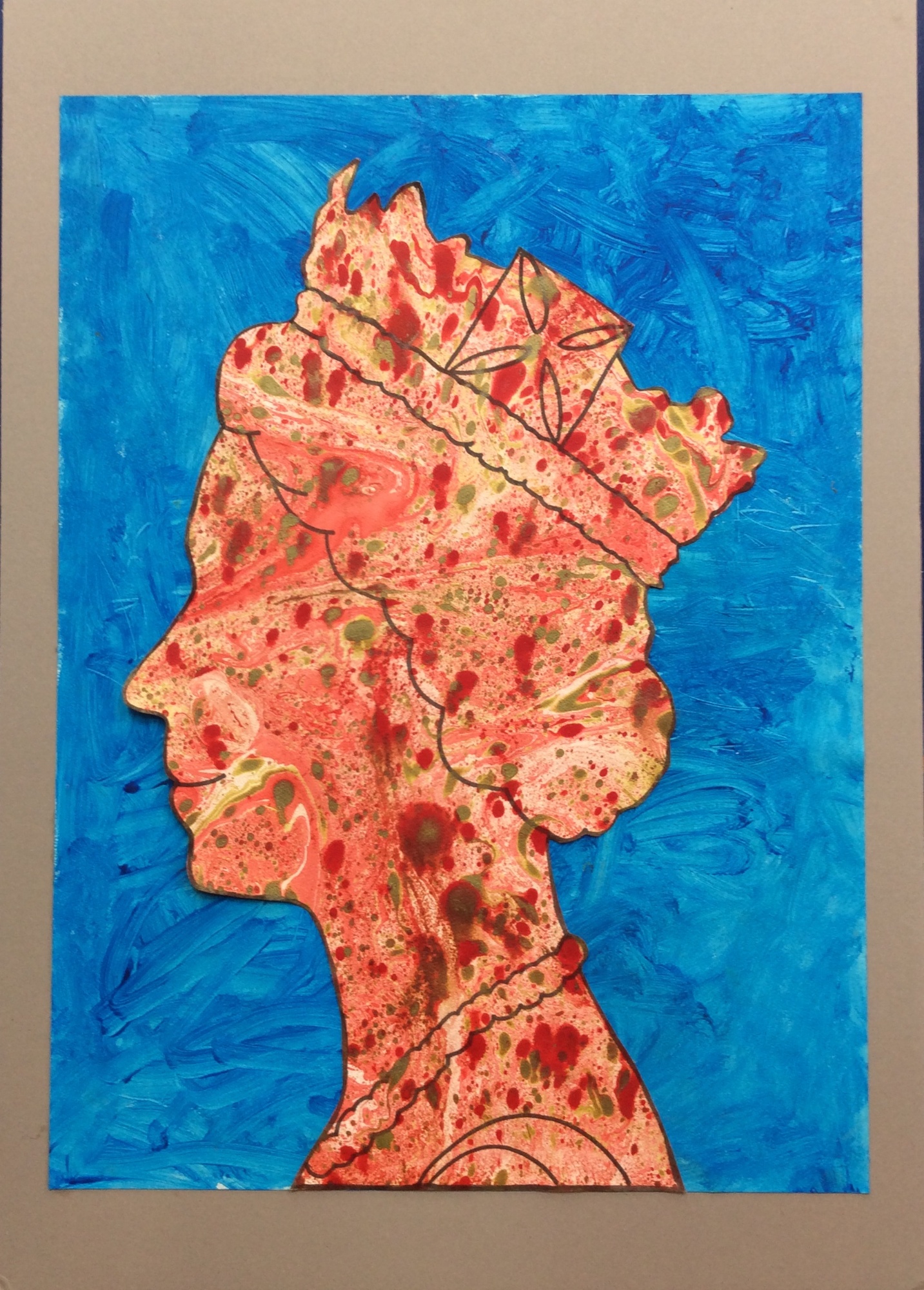 Reception
Reception were inspired by art in the pointillist style. The children printed dots of colour onto the paper, using corks and cotton buds. As a final flourish, Union flags were used to decorate the edge, to give it a celebratory feel.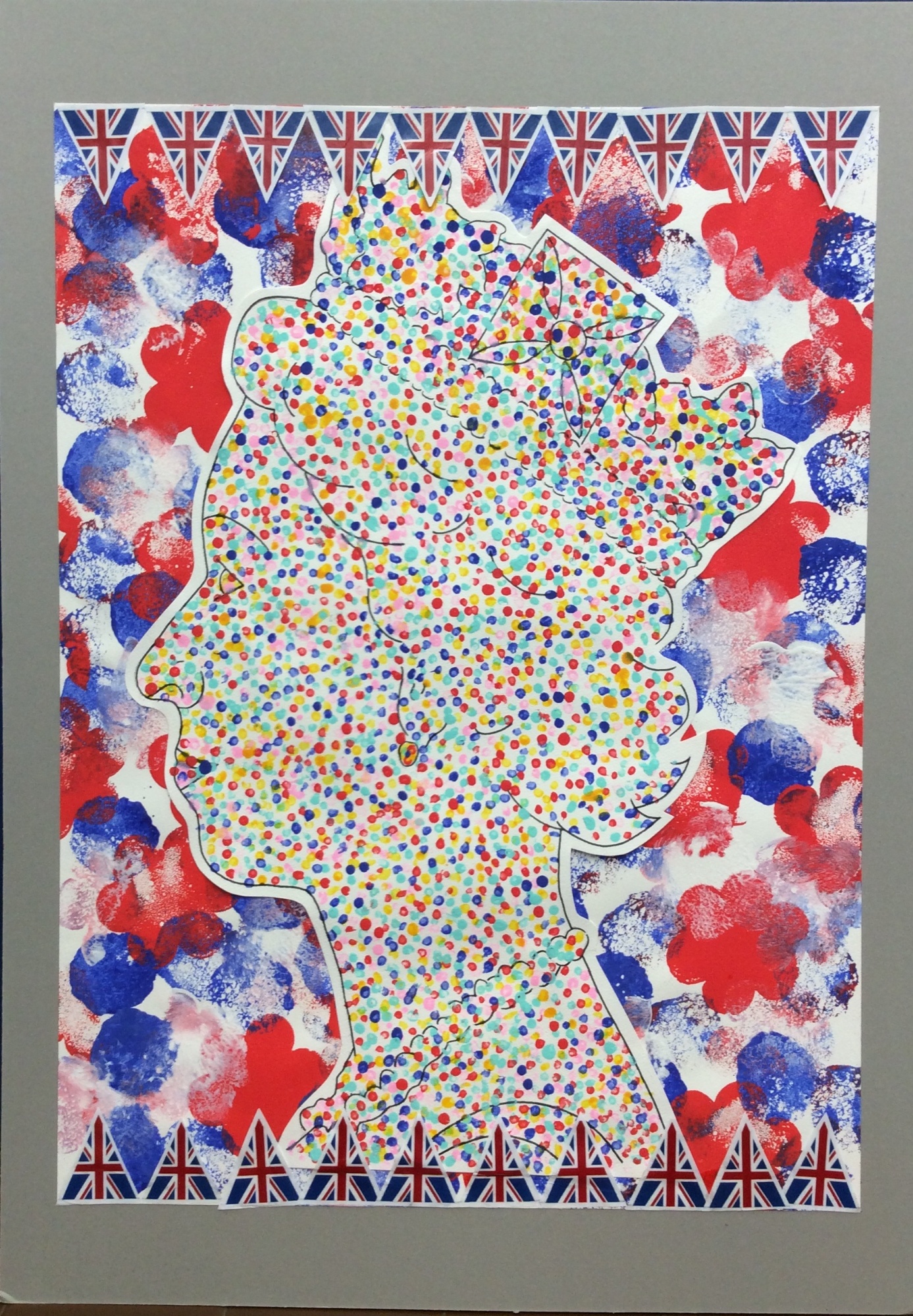 Class 1
Small squares of coloured paper were applied by Year 1 to their picture, to give a mosaic effect. The side profile of the Queen reminded them of a stamp, so they scalloped the border and added '1st' to complete their work.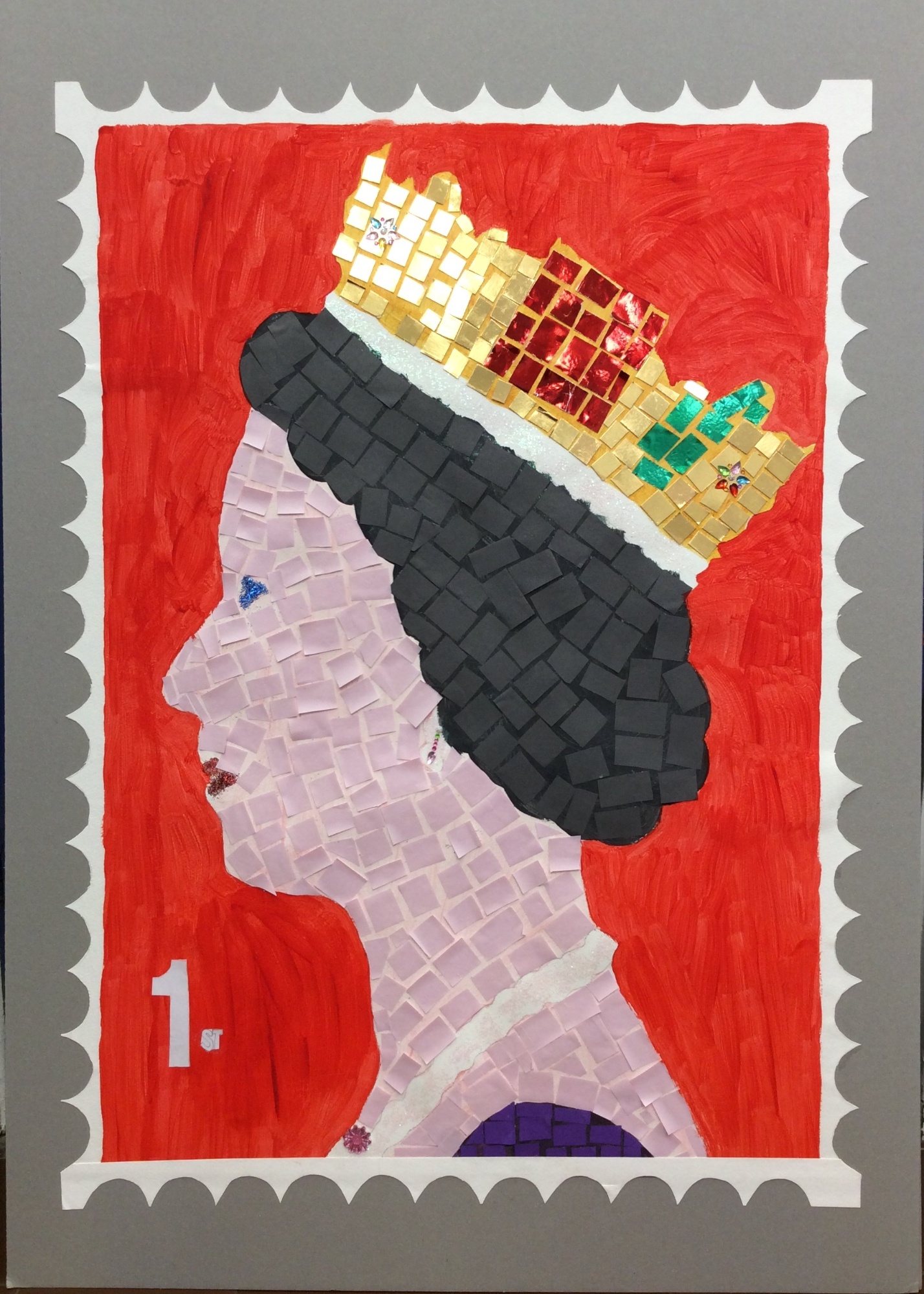 Class 2
Class 2 decided that glitter and sparkles were required for their creation. Sequins, rhinestones, glitter, pompoms, and blue cellophane were applied to complete this textural collage.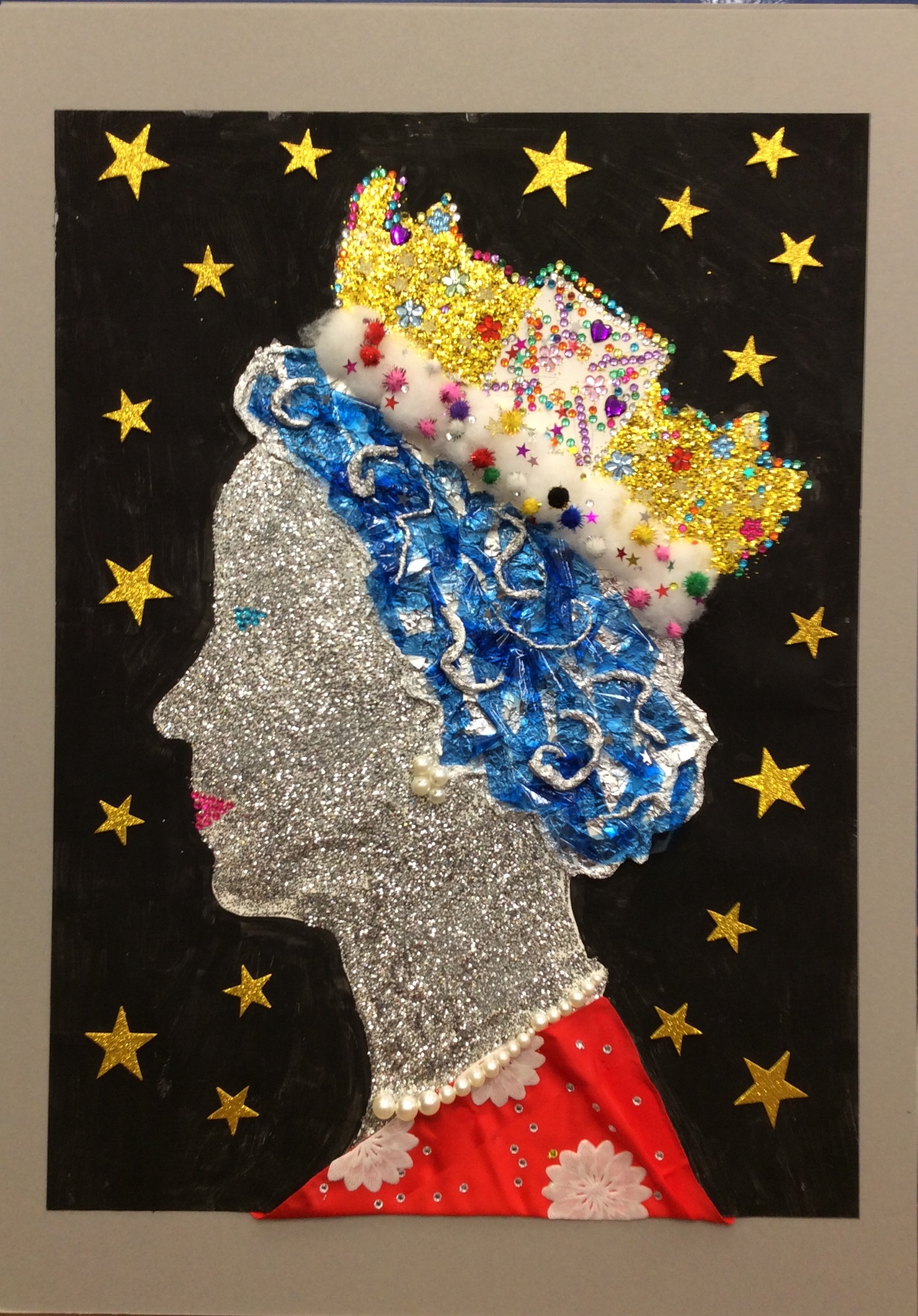 Class 3
The art of Wassily Kandinsky inspired Class 3. He famously created art with colourful, concentric circles. These were painted using watercolour paints and then positioned, like patchwork, to fill the picture.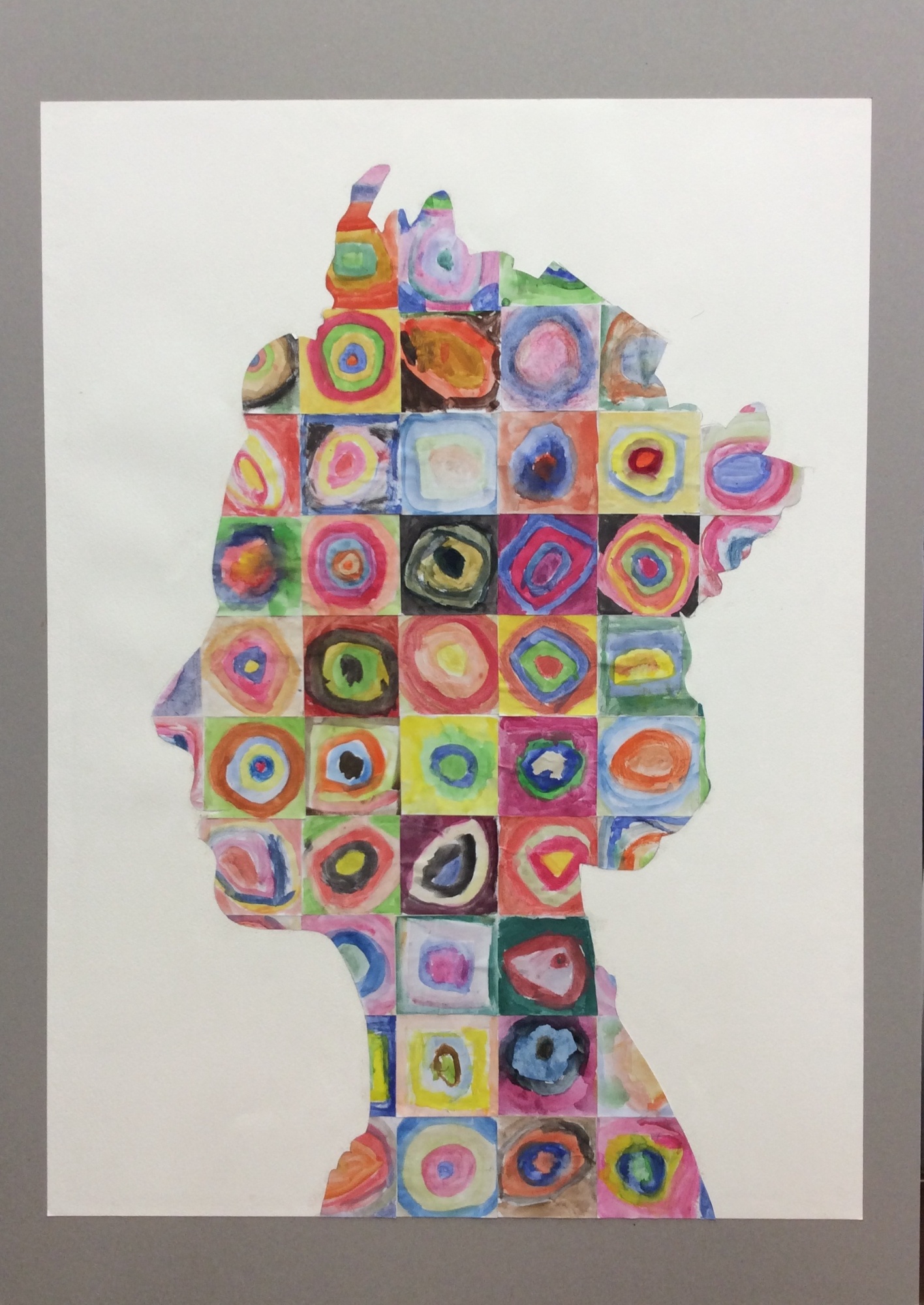 Class 4
The artist 'Agent X' inspired Class 4, with a multimedia style of art. The children cut out flower pictures to collage their Queen in a similar style. Union flag butterflies completed the effect.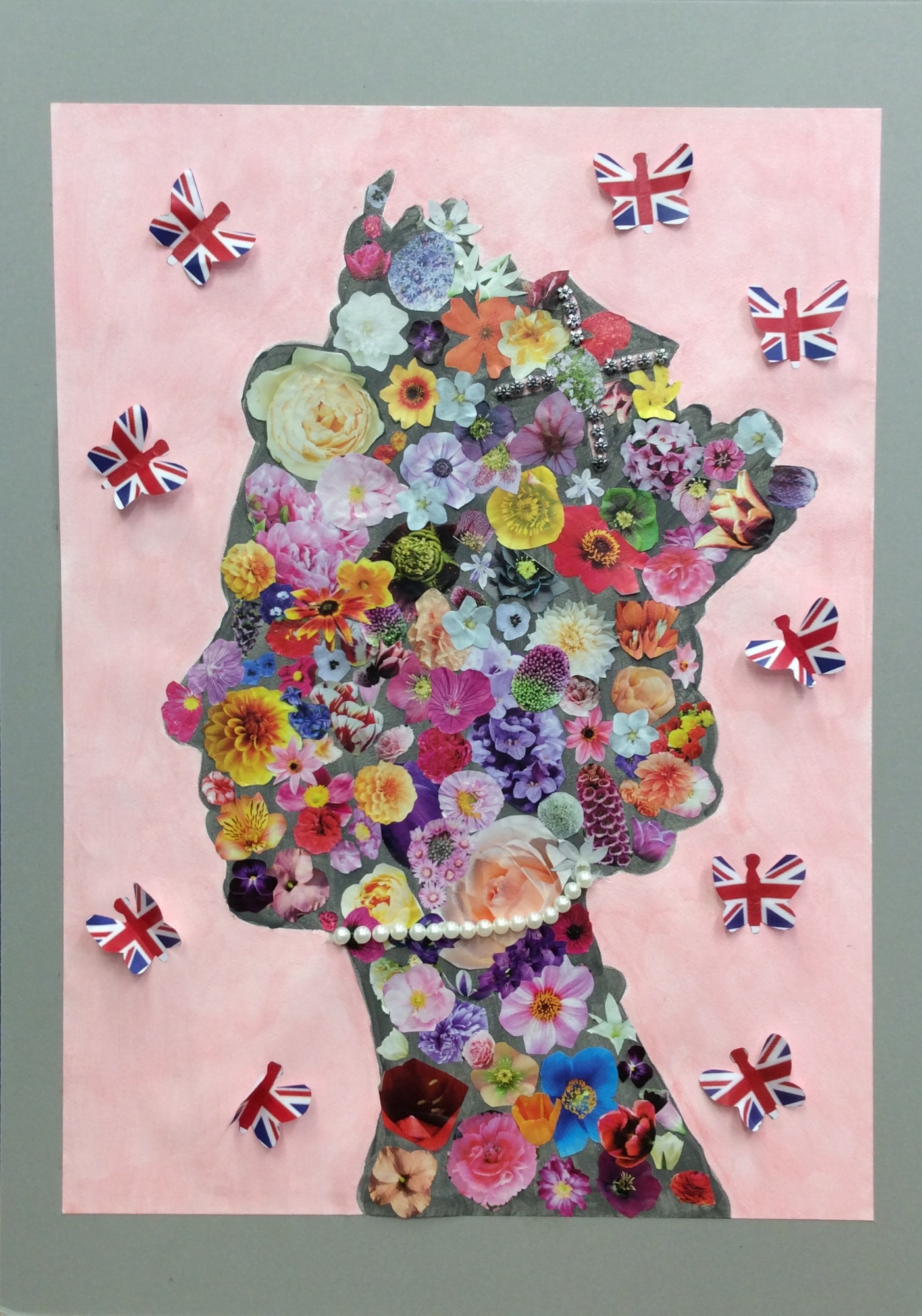 Class 5 wanted to do their picture with a greyscale colour palette. They collaged the background with newspaper. To delineate the features of the Queen, they wrote lines from the National Anthem and the Queen's Coronation vows.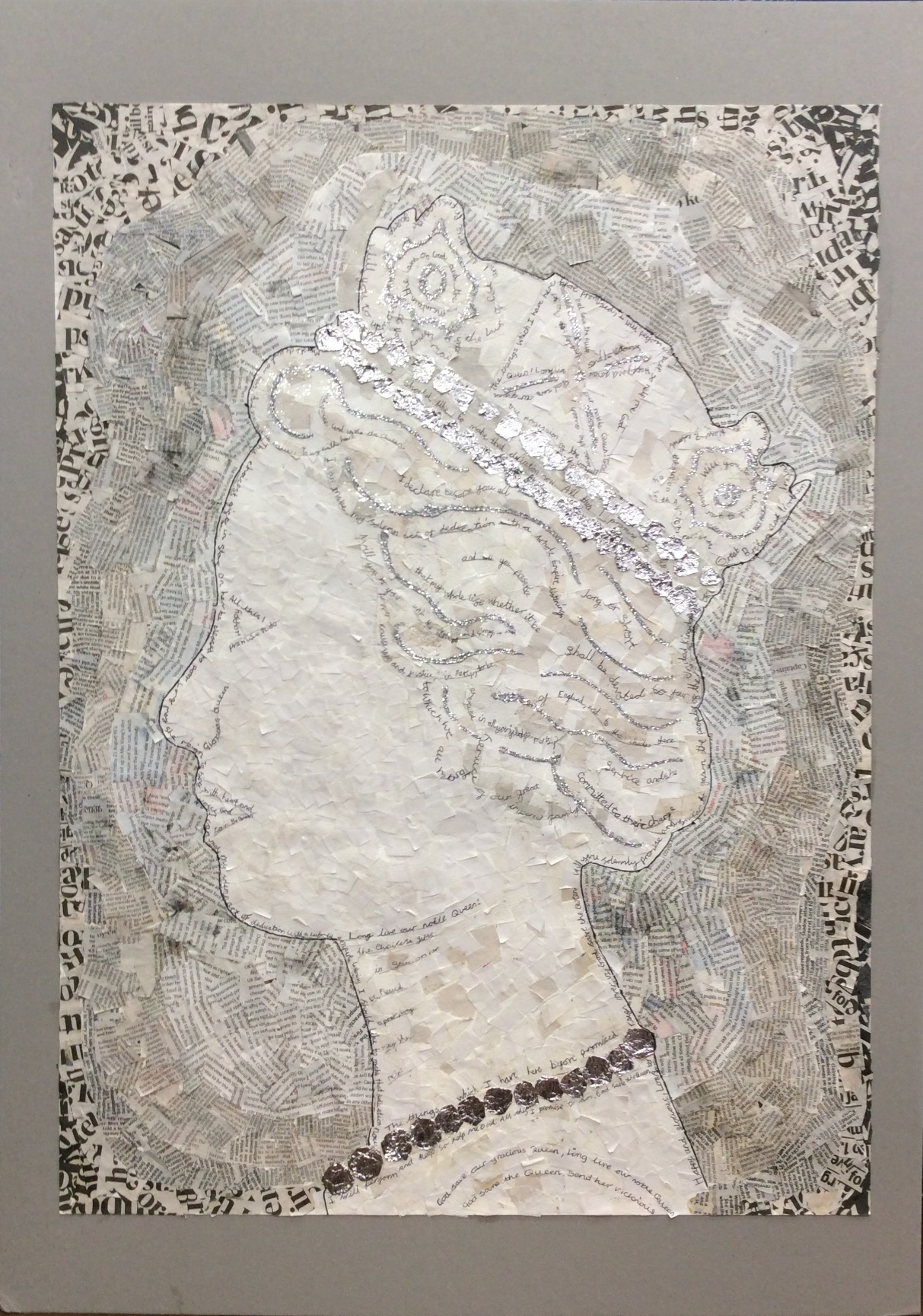 The American artist, Jackson Pollock, inspired Class 6. The children enjoyed dripping and splatting paints to create their art. Setting it on a Union flag background added a British twist to this piece of art.