Disney Day in Foundation Stage
This term our topic in Foundation Stage has been Wonderful Walt Disney. Our children have done lots of exciting learning based around their most well-loved Disney movies. We learnt about the history of Mickey Mouse and how he has changed over the years. The children practised their map skills by creating treasure maps for Peter Pan and the pirates, as well as learning where the Magic Kingdom is on a real world map. They enjoyed making posters to warn everyone about Captain Hook and writing their special wishes for the genie from Aladdin. We all practised our circus skills so that we could join Dumbo in the big top and we made pixie dust for Tinkerbell.
We finished off our Disney topic with a dress up day and surprise visit from none other than Snow White herself.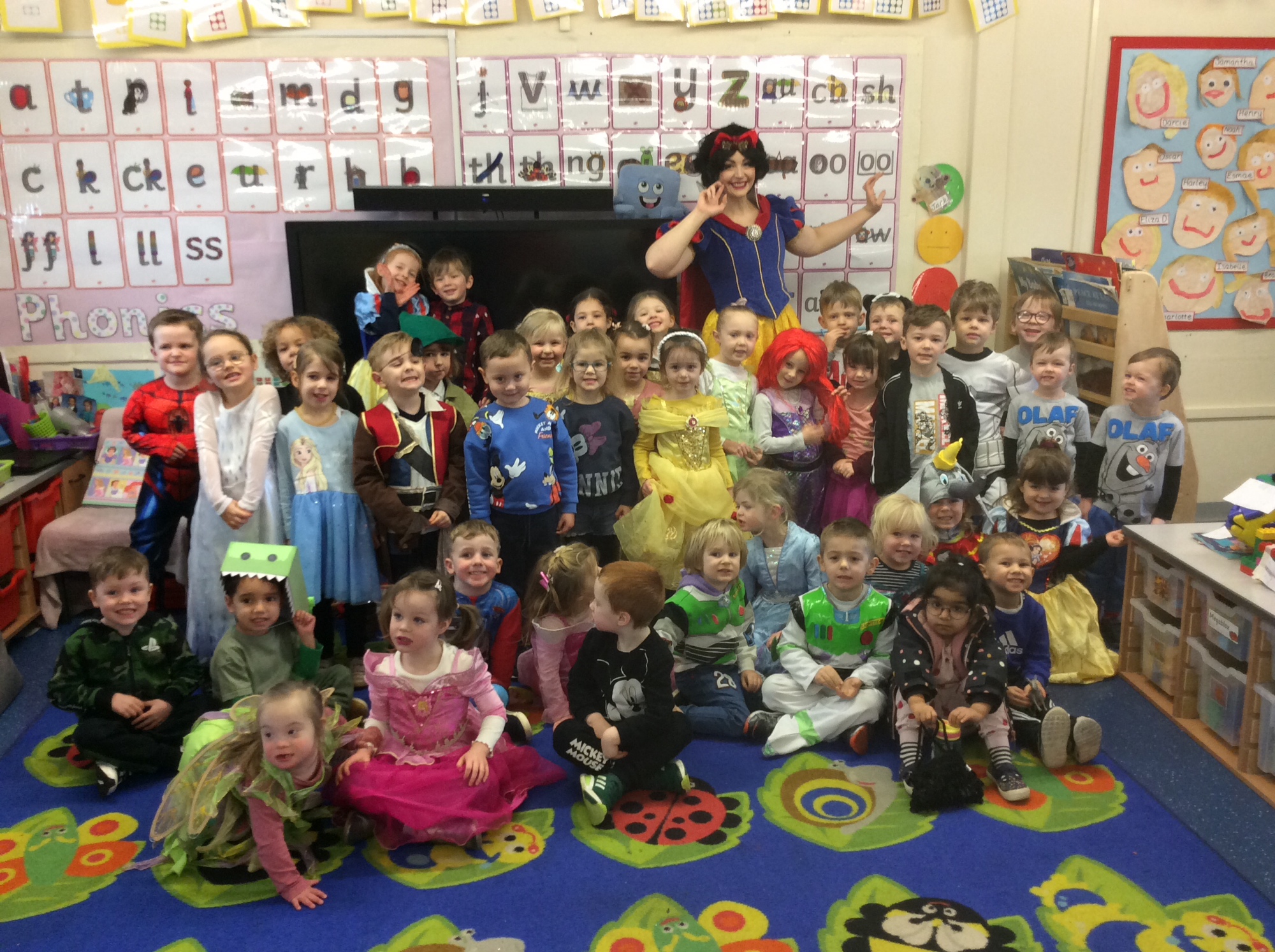 Did you know that Snow White was the first ever feature length Disney animated movie?
Snow White told us all a story, taught us how to dance like a princess and played some fun games with us. It was a very special day and the children (and teachers) loved it.
Thank you to Darling Princess Parties for kindly and generously donating their time today. If you would like to know more about booking a princess visit please visit their website -www.darlingprincessparties.co.uk
To see more photos please visit the 'Photo Gallery' section in the 'News and Events' tab.